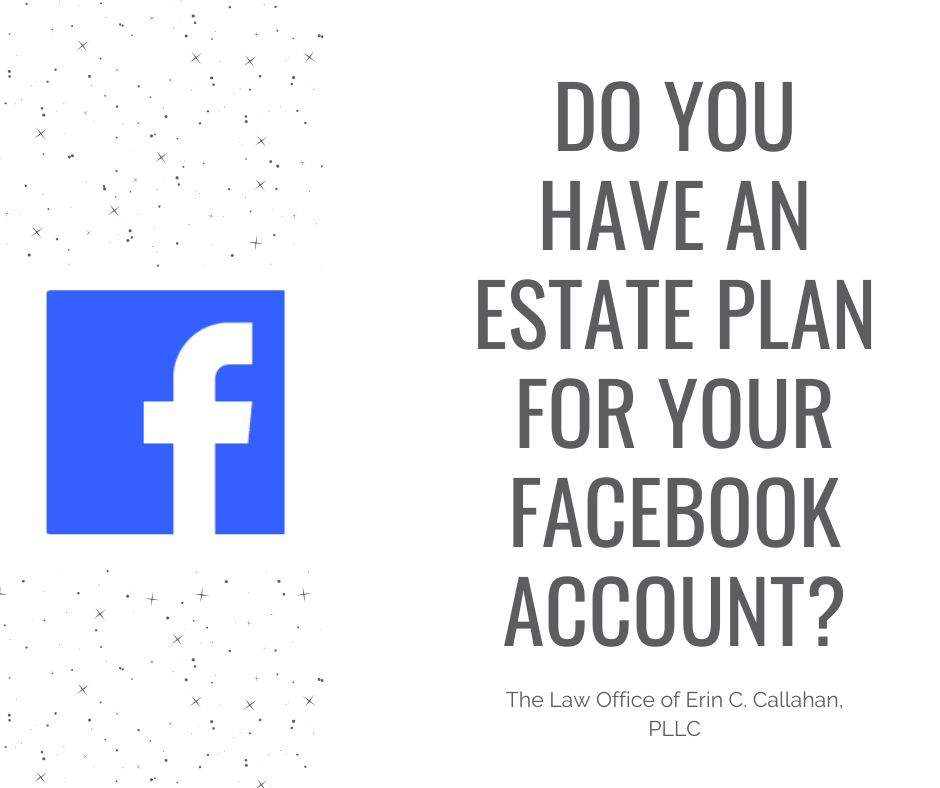 Do You Have An Estate Plan for Your Facebook Account?
What is one Free thing you can do today to start your Estate Plan?
Select your Facebook Legacy Contact.
When you pass away, there are two options for your Facebook account. First, you can select a Legacy Contact, and they will be able to keep your Facebook account updated. It's not full access they can not log into your account and read your messages or remove or make new friends, but they can publish tribute posts, tag, update your profile picture or cover photo. You can also elect to allow your Legacy Contact to download a copy of what you've shared on Facebook.
The second option is to have your Facebook account deleted after you pass away, you can request to have your account permanently deleted instead of choosing a Legacy Contact. It is a personal decision and up to you.
A Legacy Contact is a family member, loved one, or friend you select to look after your Facebook account if you pass away, and you want your account to be memorialized. If you add a legacy contact, that person will be able to make decisions about your account once it is memorialized. Virtually, they will step into your shoes and manage your Facebook account. 
Sign into your Facebook account;
Click the down arrow in the top right of the screen;
Click "Settings";
Click "Memorialization Settings";
Type in the name of the loved one you want to be your legacy contact; and lastly
To let your loved one know they're now your legacy contact, click "Send."
If you have any further questions, don't hesitate to reach out to your attorney or our office located in Houston off of NASA Parkway near the Clear Lake, League City, area south of Houston.
Latest Posts
by Erin Callahan
Facts and Statistics about Organ Donation 113,000 – people are on the Donor List; 80% of people waiting are in need of a kidney; 12% of patients are...
by Erin Callahan
Meeting with an Estate Planning attorney is critical when you remarry with children from a previous relationship. You want to protect both your Spouse and...