Why Bigger Isn't Always Better.
We're a small law firm based in League City, Texas. We focus on wills, estate planning, and business law. Our small size allows us to focus on what's most important, YOU!
We pride ourselves in providing a personalized experience to every one of our clients. We will create a customized legal solution for you and be with you every step of the way.
We Are Here For You
We have experience in estate planning and business law.
OTHER ESTATE PLANNING
20%
Personalized Service
When working with our clients, we make sure we find the right solution to fit their needs.  Whether you need a will or are a business owner looking for a confidentiality agreement we will tailor fit a solution for you.
We Make The Complex Simple
We want our clients to feel comfortable when working with us.  Law can be very complex and overwhelming.  We pride ourselves in bringing clarity to our clients through excellent communication.
Compassionate
Whether you're forming a business or creating a will; having someone who cares about you is invaluable.  We pride ourselves on handling your case with dignity, class, and compassion.
Practice Areas
We offer our clients fresh perspectives.
Inspiration
An investment in knowledge pays the best interest.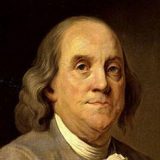 Benjamin Franklin
Founding Father
Recent News
Our take on some of the most recent legal news.
by Erin Callahan
Facts and Statistics about Organ Donation 113,000 – people are on the Donor List; 80% of people waiting are in need of a kidney; 12% of patients are...
Read More
by Erin Callahan
Meeting with an Estate Planning attorney is critical when you remarry with children from a previous relationship. You want to protect both your Spouse and...
Read More
by Erin Callahan
Half of Americans (50%) said the pandemic made them realize how unprepared they were for a serious emergency. What have you done to plan for an...
Read More